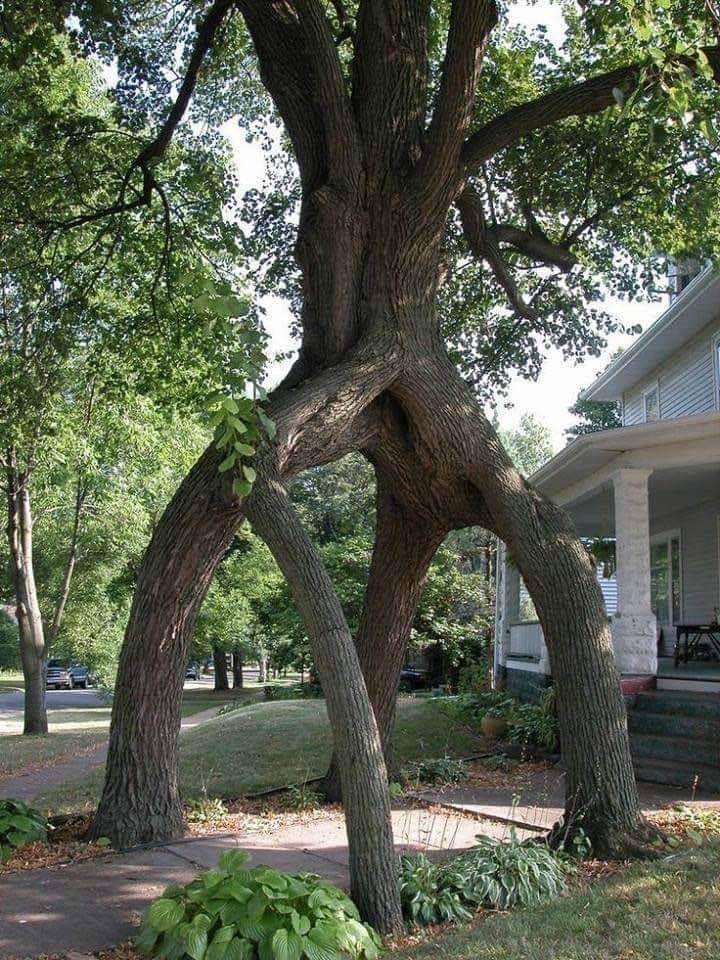 In a story published by the Waterloo-Cedar Falls Courier in July 2014, the tree "has been significantly diminished since a 2009 storm stripped nearly 60 percent of its upper foliage." Olsen wrote that the storms split the top of the tree in half, with one half leaning over the street. He decided to cut down that half for the safety of cars, houses and people in the area.

The four-legged tree located on the 1800 block of Tremont Street in Cedar Falls, Ia., was significantly diminished in 2009 by storm damage.
"We left the base up to where it wasn't rotted out so they are still tied together in the hopes that that the one living would intact, maybe reproduce and make it look like a tree again," Olsen wrote.

Longtime former Mayor Jon Crews grew up in the house of the tree, the Courier's story said. He had said that he didn't think much of it at the time, but often built forts out of the tree's trunks.

"I know there were people who would occasionally stop by to ask my parents about it," Crews said. "When I tell people where I grew up, they always know where I'm talking about."